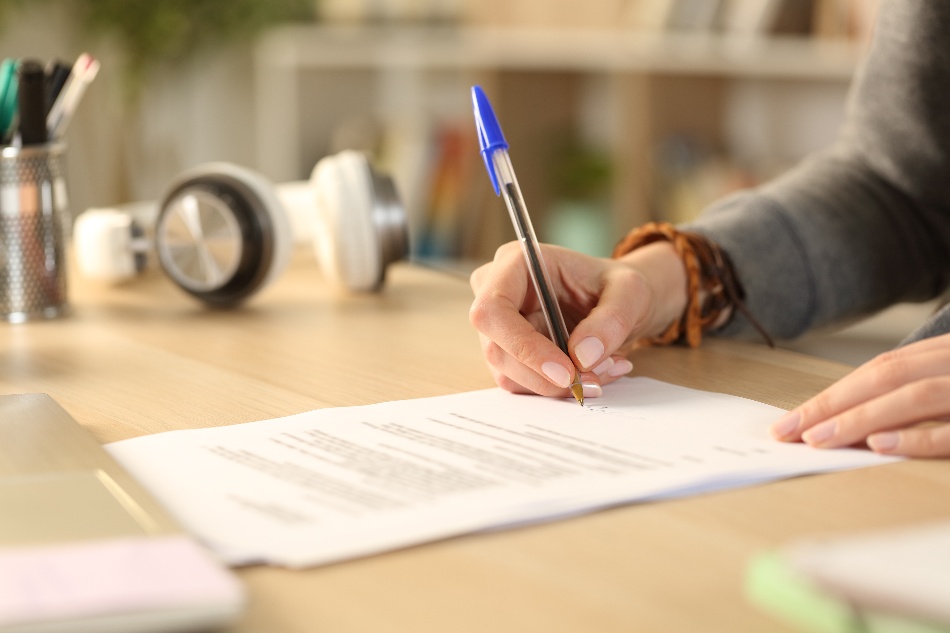 People choose graduate school for all sorts of reasons — to change careers, to upskill in hopes of landing a promotion, to nurture a love of lifelong learning — just to name a few.
But taking that next step and actually applying to graduate school can seem challenging to many.
While applying to grad school can feel daunting, you can take actionable, practical steps to make the application process easier and (nearly) stress free. So, let's explore some need-to-know tips for how to apply to grad school.
Take ownership of the process.
As you begin to navigate the graduate school admissions process, it is critical that you come across as self-sufficient, independent, and ready to have conversations for yourself about your decision to choose graduate school.
In a graduate program, you will ultimately be responsible for your own success, so avoid doing things like asking your parents or partner to ask questions about deadlines or requirements for you — in short, take ownership of your own journey!
Develop a plan and a timeline (and stick to it!).
First things first: start by developing a plan that includes a timeline — one that gives you enough leeway to gather all of the necessary materials and work on all the parts of your application.
Start by taking note of your program's application deadline and then work backwards to give yourself "deadlines" for when you should have various application materials completed. Keeping track of these deadlines will help you as you juggle gathering transcripts, requesting letters of recommendation, scheduling an interview (if applicable), and writing/revising your personal statement.
Schedule a call with an admissions professional.
At certain points during the application process, you may find yourself with questions regarding requirements — or maybe you just want to ensure that you are doing everything in your power to submit a fantastic application.
Who better to talk to than an admissions professional who has all the answers?
By scheduling a call with admissions, you will be able to ask all of the pressing questions you might have and get practical advice on how to craft an application that the person reviewing your submission would actually want to read.
Prioritize your personal statement and letters of recommendation.
Graduate programs are really looking to get to know you as a candidate, understand your motivations, and determine your work ethic — where you can really showcase these characteristics is in your personal statement. In your personal statement, talk about the specific goals you have in mind for your career and how the graduate program you're interested in is going to prepare you to reach those goals.
Another important application material is your letters of recommendation. Letters of recommendation are used to speak to your work ethic and dedication to academics, so be strategic about who you ask to provide your letters. Past employers, colleagues, and professors are all great options when it comes to professionals who might be willing and eager to provide you a recommendation letter.
Go back and review all parts of your application.
Be sure to go back and review all parts of the application before you submit it. You're nearly at the finish line, and you've invested a lot of your time and energy into your application materials, so you want to make sure that everything is done correctly and that there are no errors or typos anywhere in your application materials.
By the time you get to the end, it's understandable that you just want to be done, but it is important to go back and give things one more look over before you hit that submit button.
Stay positive; don't get discouraged.
Applying to graduate school takes effort and dedication. While it might seem challenging or stressful at times, be sure to show yourself some kindness and allow yourself to feel good about the steps you're taking to learn new skills, hone existing ones, and ultimately, improve your overall career outlook.
Learn more about how to apply to grad school; Connect with WVU!
At West Virginia University, we foster a community of driven, empathetic change-makers who are all working to make the world a better place. As an R1-classified institution, we are proud of the strategic, cutting-edge research that comes out of our many graduate programs, and we show no sign of slowing down.
If you think that WVU could be the right academic choice for you, then we encourage you to take advantage of a few of our resources: read more stories, subscribe to our podcast, and visit our resource library to learn more.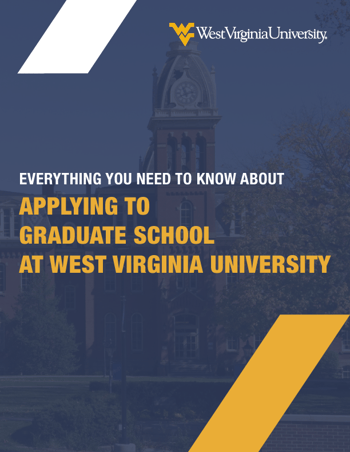 For more important tips for how to apply to grad school, download our Application Guide!