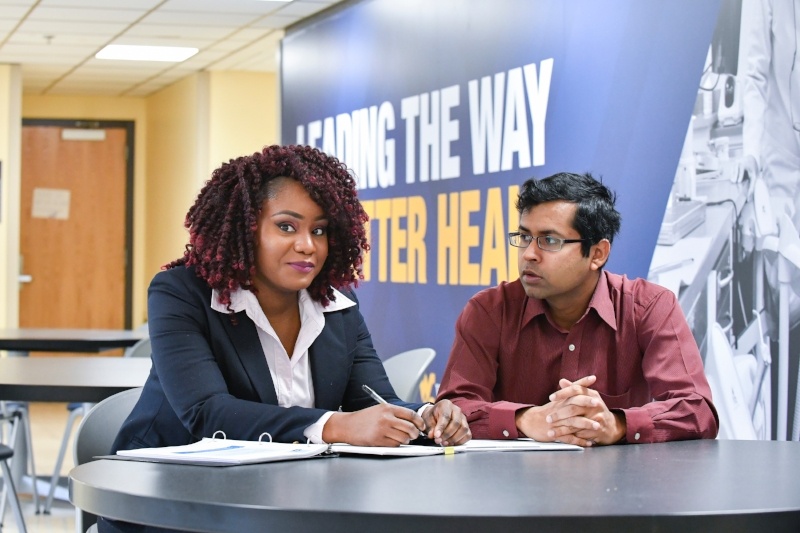 If you're a prospective or current graduate student, you've probably heard a little bit about graduate assistantships.
But what exactly are they? Why are they valuable? Are they really beneficial to your academic and professional career? How will one supplement the cost of my graduate degree? How can you apply for one?
The Admissions team at West Virginia University is here to educate you on the value of a graduate assistantship — like how securing one can help you in financing graduate school while augmenting your professional resume with practical, hands-on work and networking experience.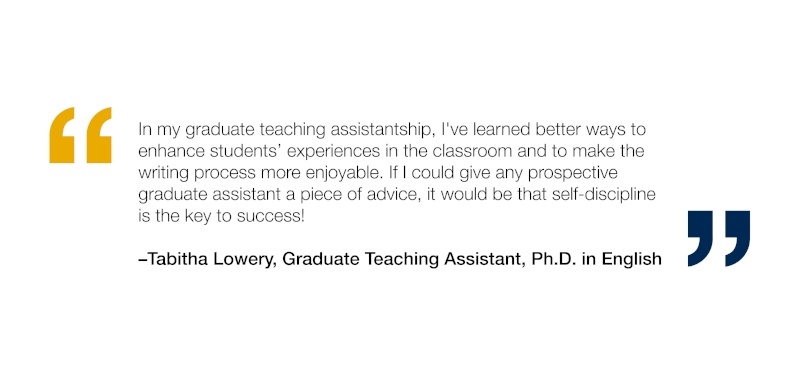 1. A graduate assistantship will deepen and enrich your education experience.
Graduate assistantships provide students with the opportunity to augment their educational experience by giving them the opportunity to reach a deeper level of subject comprehension. Students can then apply the skills they enhance and the knowledge they gain in — and beyond — the classroom.
When advancing your knowledge as a professional, perspective is important. That said, you can use your graduate assistantship to see your area of study from a range of new perspectives, gain deeper insight into your field, and choose where you want to focus on a particular area of study.
2.

A graduate assistantship will give you quality, practical work experience.
Your education shouldn't be reduced solely to classroom time. In order to advance your knowledge and skill set, you need focused, applicable experience in your field. A graduate assistantship can offer you this experience because you'll have the opportunity to work with and learn from professors and other professionals in your field.
Not to mention, by working in a graduate assistantship, you'll experience juggling multiple tasks with multiple deadlines. You'll learn to move forward with your own goals and responsibilities while helping others progress as well.
3. A graduate assistantship will help you to grow your professional network.
From an educational standpoint, the benefits are fairly clear, but graduate assistantships can also provide you with a valuable network of contacts to look to for references and advice post-graduation.
A graduate assistant often works alongside professors or staff members. Mentorship is an important part of learning, whether you're in school or in your career — and it's a built-in part of becoming a graduate assistant. Not only does working with experts in their fields provide a great learning environment, but it also comes in handy after school when you're looking for references for job applications.
4.
A graduate assistantship will help you finance your education.
A graduate assistantship position is largely invaluable due to the academic/practical work experience and the networking benefits you'll gain. That said, many graduate assistantships offer a tuition waiver plus a monetary stipend. Thus, a graduate assistantship postition can actually help you to fund your graduate degree in addition to providing you with important real-world knowledge and skills.
West Virginia University is here to help you succeed.
Wherever you see yourself, WVU is here to help you become exceptional. If you're interested in joining our community, we hope you'll request more information today!
Also, if you have questions about the below topics, we have resources to help you there too!
For a comprehensive look at what WVU thinks is important for you to know about graduate assistantships, check out our digital resource page — You Guide to Understanding Graduate Assistantships in Graduate School!