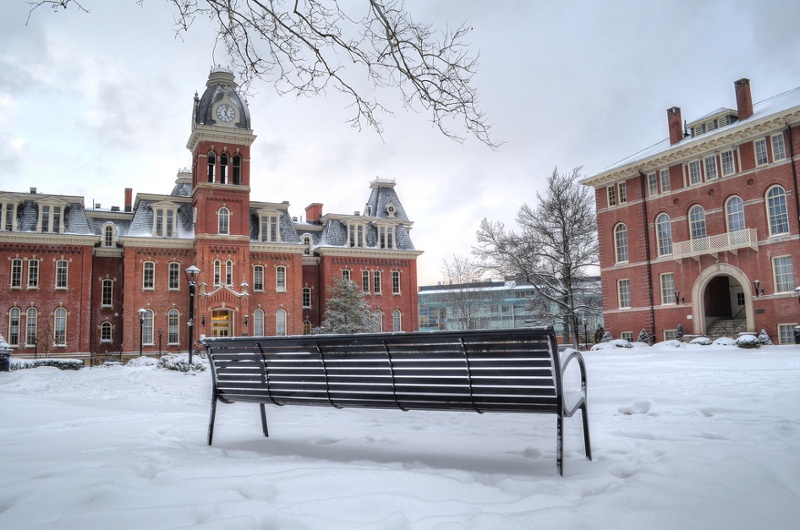 At West Virginia University, we've been busy researching, analyzing, and creating content related to the kinds of topics that are valuable to you.
We took a few minutes to research the five most viewed blog posts from The Summit Ahead from 2018. Take a look, and hopefully, you'll find these stories to be as valuable as the rest of our readers!

5. "Graduate Assistantships: Why They Matter and How to Apply for One"
Read it here!
At WVU, we're dedicated to helping you figure out how to have the best possible graduate school experience. For that reason, we think it's really important to tell you about the value of graduate assistantships in graduate school. If the blog above doesn't tell you everything you need to know, no worries! Check out this long-form educational resource on the value of a graduate assistantship!
4. "Beyond the Grades — 5 Things Grad Admissions Are Looking for in an Applicant"
Read it here!
Believe it or not, there are misconceptions about what makes a good graduate student applicant. While important, admissions counselors are looking for so much more than just a high GPA and good test scores. For more info on the overall graduate school admissions process, check out our other general Graduate School Resources.
3. "Impact Technology with a PhD in Physics — Tips from a Researcher"
Read it here!
This year, we focused a lot of our content on STEM, including trends in STEM education, myths surrounding STEM fields, STEM degrees for career changers, and like WVU's 3rd most popular blog of 2018, STEM student stories. Read more about our dedication to STEM education here!
2. "7 Scholarships Available to Graduate Students in 2018"
Read it here!
Many aspiring graduate students are interested in content that's related to financial aid. That said, you can take a look at the blog above, but if you're seriously thinking about financing graduate school, take a look at all of our blog articles related to Funding Your Graduate Education.
1. "3 (More) Grad Degrees Available to Unrelated Undergraduate Degree Holders"
Read it here!
In 2018, we found that topics on career changers were popular. In this blog post, we only discussed three graduate degrees offered at WVU for unrelated bachelor degree holders. But if you want to take a closer look at a few others, check out this blog that lists 10 more as well as this blog that lists several online programs for career changers!
WVU is dedicated to helping you reach your professional, academic, and personal potential.
Interested in learning more? If so, we hope you'll request more information today! Also, if you have questions about the below topics, we have resources to help you there too!
If you're still considering whether graduate school is right for you, we invite you to explore the WVU Resource Library for a comprehensive list of our graduate education resources!