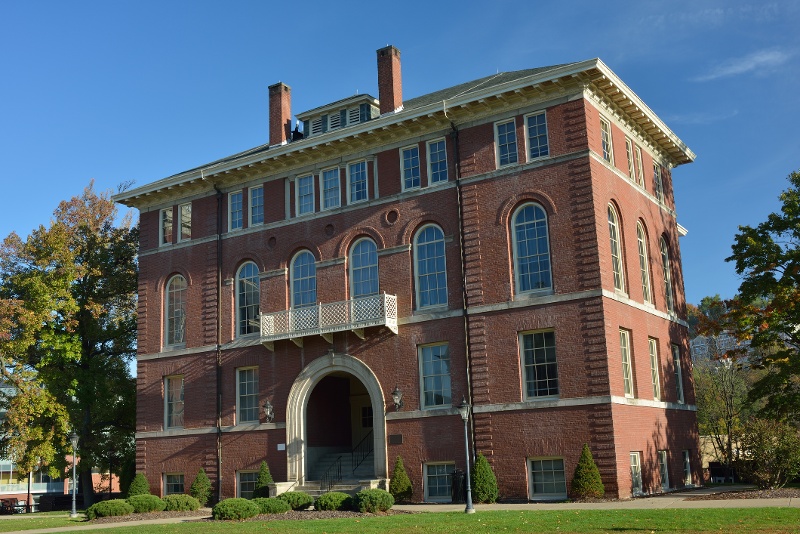 Budget cuts, overcrowded classrooms, lack of food security, school violence, teacher turnover, an ongoing immigration crisis — America's education system is vulnerable for these reasons and so many more.
Despite these challenges, educators, and specifically specialized literacy professionals, are uniquely positioned to transform the lives of students because they are taught to empower students to effectively harness the power of literacy-related skills and to use those skills both inside and outside the classroom.
For educators seeking a master's degree in literacy education and a respected reading specialist certification, it's crucial that you do the research and plan how you're going to finance graduate school. Let's dive in and explore a few options you have for funding your Literacy Education graduate degree at West Virginia University.
Literacy Education
— Defined:
So, what is literacy education?
Literacy education, as a discipline, is a field of study that equips educators with the practical knowledge and the strategic tools to effectively teach students how to read, write, listen, speak, research, and observe in order to positively impact the future generation of literacy-rich and confident leaders.
Now that we've defined the discipline of literacy education, let's dive into some ways that aspiring students of this program can fund their graduate education.
General Financial Aid Options:
While WVU's graduate students are eligible to apply for financial aid through the WVU Office of Financial Aid and are encouraged to file a Free Application for Federal Student Aid (FAFSA) form, many candidates considering the graduate literacy education degree are unaware of a few incredibly valuable financial aid options like the ones we've listed below.
The Federal Teacher Assistance for College and Higher Education Grant:
The Federal TEACH Grant may be a great option for students pursuing both a degree and a certification. Applicants must serve as a full-time teacher (cannot be a substitute teacher) at a school that services low-income students. Students must also submit the FAFSA form prior to applying for the Teach Grant.
You can download an application here.
Underwood-Smith Teacher Scholarship Loan Assistance Program:
This particular Loan Assistance Program is limited to teachers who have earned a teaching degree and who are certified to teach in West Virginia. Each eligible teacher must enter into an agreement to teach full-time in a public school in West Virginia in a subject area or regional area of critical need under contract with a county board for a period of two school years.
WVU's Literacy Education Degree:
West Virginia University offers a Master of Arts in Literacy Education, formerly known as Reading. The Literacy Education (LE) program is an advanced certification and master's degree program that leads to a pre-K through adult learning Reading Specialist Certification in the state of West Virginia.
Accredited by the Council for the Accreditation of Education Preparation (CAEP), this 100 percent online graduate degree is designed for candidates who hold a valid teaching license and who are seeking to add a renowned Reading Specialist Certification to their current achievements.
Further, the Master of Arts in Literacy Education requires 30 credit hours to complete, and the cost per credit hour is $629. Upon completion of the program, the total cost for residents and non-residents alike is $18,840.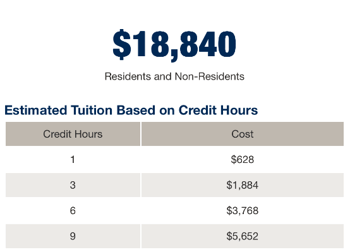 Joining WVU's LE Community:
It's exciting that you're passionate about the field of education and that you're considering honing your skills by pursuing the Master of Arts in Literary Education with Reading Specialist Certification at West Virginia University.
West Virginia University has identified five core values — Service, Curiosity, Respect, Accountability, and Appreciation — to guide the work of faculty, staff, candidates, and administrators. We're proud to say that these values support the mission and vision of the LE graduate program.
If you have questions about this graduate degree or about the graduate school admissions process, we invite you to visit our website for more information!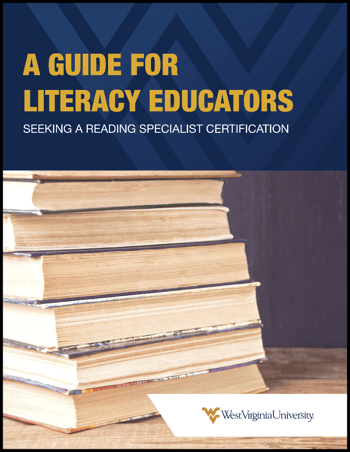 Are you passionate about the field of literacy education? Download A Guide for Literacy Educators Seeking a Reading Specialist Certification to learn more about boosting your career in education!