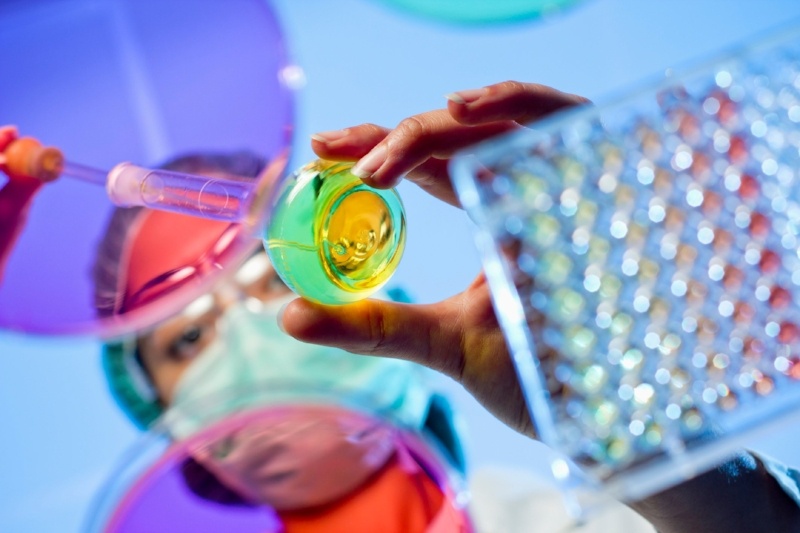 Are you a creative individual with a background in liberal arts? Are you feeling dissatisfied with your current career options, or are you searching for something more technical? You might want to consider an advanced STEM education and jumpstart your career in a STEM field.
Although this suggestion may conjure up the prospect of long, dull hours spent doing repetitive technical work, the reality is that many STEM-related professions actually rely heavily on creativity and innovation.
Read on for some examples of unexpected STEM careers in which creative people thrive.
1. Landscape Architect
According to STEMjobs.com, landscape architecture is a program that "prepares individuals for the independent professional practice of landscape architecture and research in various aspects of the field. Includes instruction in geology and hydrology; soils, groundcovers, and horticultural elements; project and site planning; landscape design, history, and theory; environmental design; applicable law and regulations; and professional responsibilities and standards."
At West Virginia University, Landscape Architecture is a design and planning profession that applies both art and science to achieve the best use of land. Landscape architects design the setting for a variety of land uses ranging from residential to industrial development while providing stewardship for the natural environment. The profession has a special commitment to improving the quality of urban and rural life.
Students can use their creative skills by acquiring hand and computer graphic skills, studying design theory and site engineering, and applying the knowledge to a series of environmental design projects.
2. Science Documentary Producer
If you have a passion for video production, consider pursuing a science-related graduate degree to provide you with the background you need in order to begin creating fascinating documentaries. This can be a particularly fulfilling career — in addition to producing something original, you'll have the satisfaction of knowing that your work has an educational purpose.
Your graduate degree options are flexible — simply choose a master's degree that interests you, whether it's biology, animal physiology, or something else entirely!
3. Software Developer
Do you have strong problem-solving skills? Do you enjoy strategic games, or are you musically inclined? These are just a couple of the somewhat surprising signs that you might do well working in software development. Software developers use creativity and technical skills to develop a variety of software programs
If you think you'd like to try applying your talents in this field, applying for a master's degree in computer science is a great first step!
4. Computer Hardware Engineer
Computer hardware engineers design, create, and test new hardware for essential computer components. Innovation is of utmost importance in this fast-changing field, as computer software engineers must be able to anticipate new developments and adapt their skills accordingly. This career also requires strong problem-solving skills and dedication.
As with a career in software development, a master's degree in computer science will provide you with a strong base of technical knowledge from which to launch your new career.
5. Biomedical Animator
Have you ever heard of Dr. Drew Berry? A well-known biomedical animator, he combined his love of science and graphic design for a rewarding career in science communication. His unique artistic talent help him to showcase the beauty of cellular biology in animated form.
If you're skilled in graphic design and are interested in the medical field, you can help make the intricacies of science accessible and engaging to the general public through innovative animation techniques. A master's degree in biology can supplement your design skills and position you to break into this competitive field.
6. Civil Engineer
While a strong grasp of science and math is essential to success in engineering, those who truly excel in this field are known for their innovation as much as they are for their technical expertise. Civil engineering, in particular, requires creativity and versatility. As this article in The Guardian so aptly put it, civil engineers "literally shape the world we live in."
At West Virginia University, students can choose from one of five concentrations in the civil engineering program. If you're looking for a type of engineering that allows for originality and imagination, you may be most interested in structural or transportation engineering. Whether you want to design picturesque bridges or come up with an innovative way to improve a city's struggling transit system, one of these programs is sure to help you accomplish your goals.
West Virginia University can inspire your creative mind.
If you think that pursuing a STEM education could be the next academic journey for you, we encourage you to contact a program representative at West Virginia University. At West Virginia University, we're eager to help you develop your talents into a dynamic and rewarding career.
We can't wait to hear from you!
As an aspiring STEM professional and leader, we invite you to explore our newest interactive resource — A Guide to Graduate Programs and Careers in STEM!